>
Dive Sites
>
Koh Ha
Koh Ha Dive Guide
Diving Thailand Sites
...Good for: Advanced divers
Not so good for: Wrecks, drift dives, beginner divers, snorkelling, non-diving activities...
Koh Ha is a small group of Five Islands 25 km west of Koh Lanta in southern Thailand, separated by channels over 50m deep. The water here is ordinarily quite clear and visibility frequently exceeds 20 metres.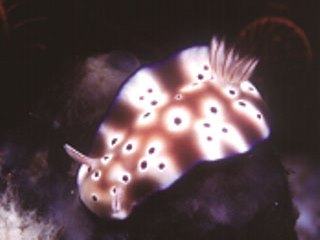 The highlight of diving here is a series of caves, or caverns on the largest of the islands, Koh Ha Yai. The emerald light filtering through the cave entrance at sunrise is quite magical. The caves are safe to enter, even without a light, as the entrances to the first caves are large. You can surface inside the caves and see stalactites hanging down from the ceiling above.
If you enjoy swim-throughs then try the one on the wall slightly to the right of the main (right-hand) entrance. Dive through the tiny entrance, then vertically downwards. Make a sharp left, and squeeze out the exit point. Hey presto, you're back in the main cave chamber!
Please beware that cave diving requires special training beyond the scope of recreational diving. Penetration into the passageway at the rear of the main chamber is dangerous and is not recommended.
Koh Ha is often visited by Thailand liveaboards on diving safaris to Hin Daeng.
Reef Basics:
Depth: 10 - 35m
Visibility: 15 - 30m
Currents: Calm
Surface Conditions: Can be choppy
Water Temperature: 27 - 30°C
Experience Level: Intermediate
Number of dive sites: 2
Diving Season: November to April
Distance: ~80 km southeast of Phuket (4 hours), 35 km southeast of Phi Phi (1 hour)
Access: Thailand liveaboard diving
Recommended length of stay: 1 day
---
CUSTOMER TESTIMONIALS
... Booking process is straight forward and was as usual without issues, thanks. It's great to have a single webpage to get this many liveaboard options (trips, prices) and availability on one glance ... all relevant booking information was passed to the liveaboard staff ... Jonas Maechler, Switzerland