>
PADI Dive Courses
>
Master Scuba Diver
Thailand Scuba Diving Courses
PADI MASTER SCUBA DIVER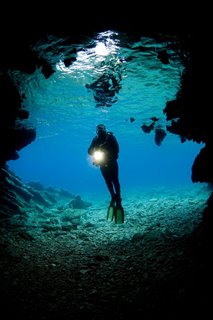 Reach for the top of your sport — the diver training level unrivalled in PADI's recreational ranks: Master Scuba Diver.
With this certification in hand, you'll have reached the highest level of accomplishment a recreational diver can achieve in the PADI System of diver education.
The PADI Master Scuba Diver rating denotes superior achievement and proficiency in dive skills, experience and underwater activities. Isn't that what you're all about?
To put yourself on top and reach the PADI Master Scuba Diver level, you need to complete PADI Open Water Diver or equivalent, PADI Advanced Open Water Diver, PADI Rescue Diver, and any 5 PADI Specialty Diver certifications (take a look through our comprehensive list of choices on our main dive courses index page for your range of specialty course options).
Or, if you're a PADI Divemaster, or PADI Assistant Instructor, complete any 5 PADI Specialty Diver ratings.
It's a great opportunity to take this programme on extended liveaboard cruises in Thailand as they are ideal for completing specialty courses.
---
CUSTOMER TESTIMONIALS
... I just wanted to take a moment to thank the team in the office at the dive centre in Thailand and please feedback my thanks to them. In particular I would like to send reference to Owen, my dive instructor who was personable, knowledgeable and professional across the 3 days. He instilled confidence in my ability from the off which was the main objective of me coming to you in the first place and was able to push and develop skills appropriately building on my diving experience previously. I wanted to thank him personally for contributing to making my time in Thailand a very memorable and positive experience and one that I will not ever forget. He is 'a good egg' and a complete asset to the company. ... Sian Johnson, Singapore