>
PADI Dive Courses
>
Equipment Specialist
Thailand Scuba Diving Courses
PADI EQUIPMENT SPECIALIST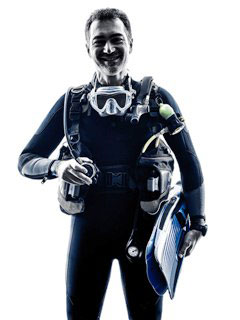 Want to learn more about how your equipment operates and learn valuable care techniques from a Thailand dive professional? Then check into the PADI Equipment Specialist programme.
During your PADI Equipment Specialist programme, you'll familiarise yourself with how your gear works, the different types, their pros and cons, how to care for it and how to adjust and refine things to suit your individual needs. For instance, what's the difference between piston and diaphragm first stage regulators? What is single bladder versus dual bladder BCD construction? How does an SPG work? How do you secure an alternate air source so it doesn't dangle but comes free when you need it? You can find the answers to these types of questions in the equipment section of the Encyclopedia of Recreational Diving (the recommended course text), but you can't beat seeing for yourself with your instructor in class.
The programme is not designed to be an extensive equipment-repair programme, but if you're interested in learning to service dive gear, it's a useful first step. It provides the foundation you need about how each component of the primary scuab equipment works, so this is an especially good course for anyone interested in scuba diving as a vocation.
Topics covered in this course include:
Theory, principles and operation of dive equipment
Routine, recommended care and maintenance procedures to make your gear last longer, and equipment storage
Common problems with equipment and recommended professional maintenance procedures (may include a demonstration of repair procedures)
Simple suggestions for comfortable equipment configurations and an introduction to new equipment (optional trying of new or unfamiliar equipment in confined water may be included).
Another great reason to check out the Equipment Specialist course is that it helps you when the time comes to buy new equipment. By being up-to date on your knowledge of different dive gear and the latest models, you'll know exactly what to buy, both for yourself and for your diver friends. It's also a great way to stay in diving when you can't get wet.
Dive equipment repair and maintenance should only be carried out by dive professionals that have received the appropriate training.
Private Instruction
Location: Phuket
Duration: 1 day
Total Price per person (incl. all taxes): US$ 95
Note: If you prefer, you can pay for your course on the start date here in Phuket.

---
CUSTOMER TESTIMONIALS
... The Dive The World website is easy and informative. Staff were very helpful with fast responses to our query. The best thing is the flexible payment options. ... Chan Koon Khee, Malaysia