Dive The World
Your Inbound Travel Agency in Thailand
Are you an overseas travel company looking for an inbound agency to handle all your bookings for diving in Thailand? If so, we can help you. We have been around since 2002 and have helped organise diving vacations in Thailand for thousands of customers over the years.
Instead of dealing with many and various busy operators in a foreign land, you could deal with just one, the number one ... us. For various reasons, this would make your life easier including:
Greater opportunities for sales
Saving you costs
Saving you time
Saving you trouble - dealing with just one trusted contact in Thailand
Better quality of service - dealing with professional English speaking experts
As a dive travel agency with an on-the-ground presence in Phuket, Thailand, dedicated to customer service, we are in a position where we can offer inbound services to international agents such as yourself.
How you benefit from our one-stop-shop Thai inbound travel agency:
A wide range of choices: hand-picked reliable operators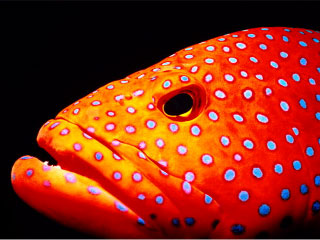 As you can see from our website, we display 12 Thailand liveaboards online. We also have at least a further 15 Thailand and Burma liveaboards that we work with. These are hand-picked to represent the best value for money options on the local market. Not all operators are the same and, since we are based here, we have checked them out and ensured that they reach acceptable standards of quality, safety and performance. However, should your clients insist on selecting outside this range we can still deliver since we work with all operators in Thailand.
Having access to such a wide range of products means you will maximize your conversion of inquiries to sales. To assist you further, you can make use of our website features: Calendar of departures, liveaboard departure search, dive site information, and our liveaboard presentations including videos.
One reliable contact for bookings and communications
We will be your sole point of contact for booking all your Thailand liveaboards, daytrips and courses. In so doing, you will be communicating with English speaking staff with years of experience of both the Thailand diving scene and of handling bookings via email. Other languages our staff can communicate in include German, Italian and Mandarin.
We recognise that communicating with various busy operators in Thailand can be frustrating. We have staff working in shifts to ensure there is always someone on hand to deal with issues that arise from clients, no matter where they are in the world. Our team is ready to respond to you via email, our Live Chat service and Skype, saving you time and effort and helping you to avoid frustration.
Thai-based problem solvers
We have an established presence and strong reputation in Phuket. We are easily contactable and always on hand to help your clients, should the need arise. If, as sometimes happens, your clients have a complaint about their liveaboard trip, they can let us know and we will do our best to resolve the matter to everyone's satisfaction. The operators are more likely to resolve disputes amicably with us since we send them a lot of business and have done so for many years.
It is much easier for us to pick up the phone or physically go to speak to an operator here than it is for you from the other side of the world. We also have many Thai and Thai-speaking staff. We have a 24 hour hotline so there is no need for you to panic if you cannot contact an operator in an emergency. You can rely on us to be there to take your call and deal with your concerns.
A friendly welcome to your clients
When your clients arrive in Phuket we can have transfers arranged for them. We will be on-call to help them with any matters necessary, prior to or after their liveaboard trip or other package. If they need equipment rental, accommodation or any other assistance or information about Phuket, our staff will oblige. This is a benefit you can mention to your clients in the pre-booking stage.
Liveaboards, daytrips and courses
In addition to giving you access to a full range of liveaboard safaris, we also offer daytrip packages (daily dive boat trips) across Thailand including Phuket, Phi Phi, Khao Lak, Krabi and Koh Samui. We can help with your inquiries for dive courses in Phuket. All daytrip and course bookings qualify you for a 10% commission. We will, in fact, be a one stop shop for all your clients' Thai diving needs. As Burma opens up and becomes a more popular destination for scuba divers we expect to see more customers interested in diving in Burma. We have this covered too.
Earn the same commission as booking direct with operators
You earn the same commission level when booking through us as you would get direct with the Thailand diving operators. As a trusted and long-standing local agent we enjoy superior rates to international agents. We will pass this benefit on to you by providing you with a superior local service for your Thailand bookings. As a general rule we can offer you a 20% commission rate on all your liveaboard bookings. Since operators' contractual terms are changeable, the commission you earn will be confirmed on a case-by-case basis. So you will achieve attractive commissions plus all the other benefits of this arrangement.
Save money on your bank transfer fees
Booking your sales through just one agency means you can save money on all your supplier payments to Thailand. You can combine all your purchase invoices into one payment, reducing your bank charges and saving you time dealing with just one supplier account instead of several. We also have bank accounts in Australia, UK and Hong Kong which may simplify your banking processes.
Land tours
We have a good selection of local contacts providing land tours and other activities in Phuket. Although not commissionable, these can be an added benefit to your clients when they are in Thailand. These include elephant trekking, sea canoe tours, river rafting and more. We will organize such tours should your clients request them when in Phuket.
Review our: online liveaboards.
Review all our other Thai diving products: www.divetheworldthailand.com.
If you would like to discuss any aspects of the above proposal or would like to get started using Dive The World as your inbound Thailand agent, please get in contact with us by emailing gavin@dive-the-world.com and we will get back to you straight away.
We look forward to hearing from you!
---
CUSTOMER TESTIMONIALS
... Good communications and Pip responded quickly to our request for a quote and helpfully provided detailed information on the different options available. The prompt and friendly service also continued all the way up to us arriving to pick up equipment from the Dive The World store. We highly appreciated the service provided by Dive The World ... Mikko Huimala, Finland